*CENNEN SONATINA 12.3 

Downland Kugerrand x Cennen Sonata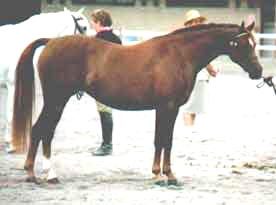 GRANDSON EXPORTED TO AUSTRALIA AS BREEDING STALLION**
Imported from Wales
International Supreme Champion & dam of Supremes
NASPR First Premium
A lovely classical imported mare who's foals are always in big demand!
Foals out of Cennen Sonatina:
---
*PENNWOOD PENNSYLVANIA 13.2 

Thornwood Royalist x Downland Sailaway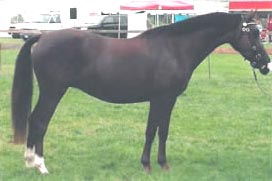 Imported from Wales
ASP First Premium
Champion and Year End High Point Winner
A big Hunter-type mare with a disposition of gold
From top UK welsh B breeding
 Foals out of Pennwood Pennsylvania:
---
MORTON'S EVENSONG 13.2 

*Stockham Commander M x *Downland Eclipse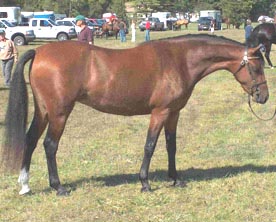 Champion in both USA/Canada
NASPR First Premium
Champion of Champion Qualifier
Daughter of 2 outstanding champion imported parents
She will produce TOP CLASS hunter ponies
Foals out of Morton's Evensong:
---
MORTON'S EGLANTINE 13.2 

*Rhoson Pasiant x *Downland Eclipse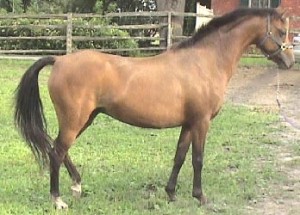 Elegant daughter of imported champion parents, her dam being full sister to Download Edelweiss who was one of the famous UK Carolina's Stud foundation mares
NASPR First Premium
Dam of many multi-champion line performance ponies
Foals out of Morton's Eglantine:
---
*ROYALVIEW JUBILATION 13.2

Downland Figaro x Celton Juliet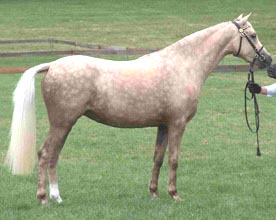 Imported from Wales
NASPR First Premium & UK ribbon winner
Jubilation is line bred from all the Download "greats" and is a large filly with a big hunter pony stride
Jubilation has been GRAND CHAMPION SECTION B on numerous occasions
Qualifier for the prestigious CHAMPION OF CHAMPIONS!
Foals out of Royalview Jubilation:
---
*MOELGARNEDD HAMDDEN 12.3 

Moelgarnedd Dewin x Polaris Harriet
Imported from Wales
Hamdden is line bred from the successful Moelgarnedd Stud's foundation mares, being a granddaughter of the famous Paddock White Lightening
Carwed Charmer is her other grand sire who was a 3 times "Royal Welsh Champion"!
SUPREME CHAMPION multiple times!
Qualified for the CHAMPION OF CHAMPIONS!!
Foals out of Moelgarnedd Hamdden:
---
MORTONS CONSTANTINE 12.3
*Rhoson Pasiant x *Cennen Sonatina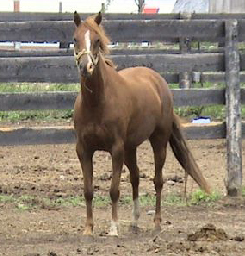 Gorgeous daughter of International Supreme Champion imports
Outstanding mover
Inherited her dam's exquisite head
Bloodlines do not come any better than this, even in the UK!
Her first foal, 2008 Morton's Kitten's Mittens scored the highest ever in North American Sportpony historyat 9.3!!! Her 2009 sister MORTON'S THE CATS PAJAMAS scored 9.2 at the 2009 NASPR inspection. 
Foal's out of Morton's Constantine:
---
MORTONS NIGHT OF PASSION 14.0
*Rhoson Pasiant x Shady Lane's Hand Made (welsh x thoroughbred)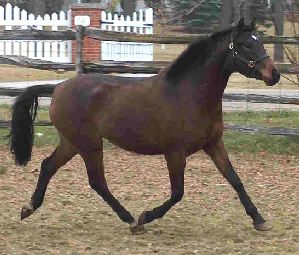 NASPR First Premium
Her 2006 foal NASPR First Premium Premiere & tied with the 3 Day Site Champion & had the 2nd highest score for all of North America 2006 & Highest in Canada
Kind, gentle disposition with excellent hunter action
Foals out of Morton's Night of Passion:
---
MORTONS SECRET PASSION 14.1
*Rhoson Pasiant x Creo Advantage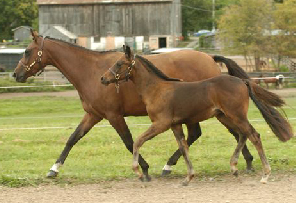 NASPR First Premium
An outstanding mare with a quiet sensible disposition
Excellent hunter pony movement
Foals out of Morton's Secret Passion:
---
*TURFBURY TRENDSETTER 14.1
Small-Land Maytino x *Fairley Fenella (Fairley Rembrandt)
Trendsetter is a registered British Riding Pony of impeccable breeding imported from the UK. She is making a very important addition to the breeding at Morton Stables.
Imported British Riding Pony
Outstanding large mare of impeccable breeding
Wonderful sweet, gentle disposition with ground covering hunter movement
Producer of elegant, quality hunter foals with excellent dispositions and conformation
NASPR First Premium registered
Foals out of Turfbury Trendsetter:
---
MORTON'S JASMINE
*Stockham Commander M x *Royalview Jubilation
This is an outstanding welsh section B filly by 2 imported champion parents. Her beauty is only surpassed by her style and movement! ASP inspection scored First Premium Premiere with an 8.6!! Site Grand Champion1st and 2nd day of Inspections.
ITS OFFICIAL!! JASMINE WAS THE ASPR HIGHEST SCORING 2008 FOAL IN ALL OF CANADA AND THE USA!! Retained for our first grandson, Hunter.
Foals out of Morton's Jasmine:
---
MORTON'S ROYAL CHORUS
Strinesdale Matador x *Cennen Sonatina
Strinesdale Metador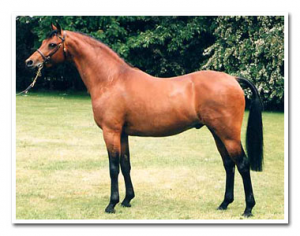 This beautiful young mare is a very fortunate frozen semen result of the famous Strinesdale Matador in the UK who topped the BRP sire ratings every year of his life since its inception. The fact that Chorus is out of an imported many times Supreme Champion mare is the cherry on the top. She is a rare and valued addition to our breeding program.
Foals out of Morton's Royal Chorus: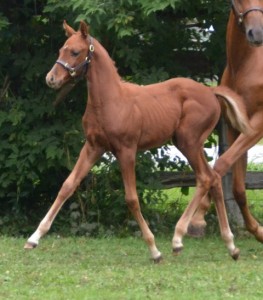 ---
MORTON'S PRINCESS ROYAL
Strinesdale Matador x *Pennwood Pennsylvania
Strinesdale Metador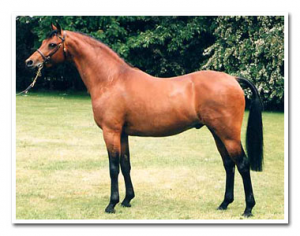 This outstanding young mare is truly an asset to any British Riding Pony and Sportpony breeding program. Princess was a result of frozen semen from the late leading UK stallion Strinesdale Matador. He is still the leading UK and Australian BRP sire and we are indebted to Liz Mansfield-Pownell, Rotherwood Stud UK.
---
Morton's Show Stables
FOALS AVAILABLE FROM THESE SELECT IMPORTED AND SUPREME CHAMPION MARES.
AVALABLE ARE MEDIUM AND LARGE HUNTER PONIES BOTH PROSPECTS AND MADE CHAMPIONS!
Reservations can be made on an individual mare and stallion cross!
EASY TERMS OVER 12-24 MONTHS!
Foal boarding available after weaning if required.
LIVE COVER-SHIPPED COOLED…all stallions are DNA recorded and bloodtyped and fertility tested. *Hassle free USA shipments a specialty using a licenced Equine *Veterinarian Centre.! No permits required!
VIDEO AND BROCHURES BY REQUEST!
WE SELL OUR BEST!
CONGRATULATIONS TO ALL THE OWNERS OF 'MORTON PONIES' IN BREEDING-HUNTER-DRIVING SHOWS!!
Email: info@mortonstables.com